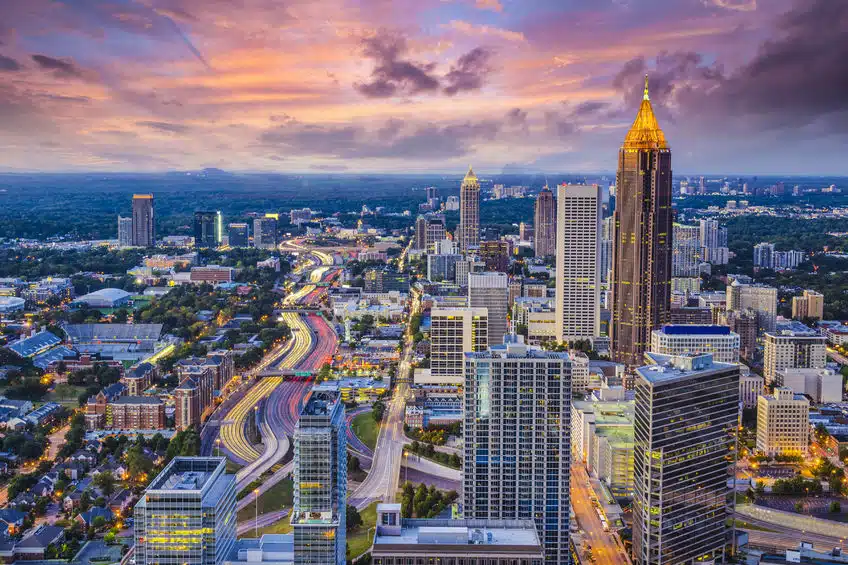 Planning a short-term visit to Atlanta? Whether you're on a business trip or visiting family, you may have limited time in the city, and it's important to make the most out of your Atlanta extended stay. We've put together a list for Atlanta city living, and how to make the most out of your time being a local!
Did you know..
Atlanta was the 5th city to be named Atlanta's capital.
All roads lead to Peachtree Rd. In fact, there's over 70!
Atlanta is home to key leaders and organizations involved in the Civil Rights Movement.
Aside from India, the largest temple in the world is located in Atlanta!
Atlanta is home to the world's largest drive-in restaurant, the Varsity.
What to Do During Your Short-Term Stay in Atlanta
Where to Eat
Atlanta is a melting pot of foodies, from world-class burgers to mouth-watering chicken and waffles, there's an option for every palette and mood. When you're here visiting, you may find yourself asking, "what are the best places to eat in Atlanta?". Check out some of these Atlanta food staples as well as some new-kids-on-the-block restaurants that you have to try during your Atlanta visit.
If you're new to the city, fill your breakfast satisfactions at the Flying Biscuit, one of Atlanta's top-rated breakfast spots. Their menu reflects the South's characteristics down to the core. It's protocol to devour (or at least try) some world- famous Atlanta fried chicken complete with a side of mac and cheese. Stop by downtown and eat at the world famous Gus's Fried Chicken. Be sure to replenish with some sweet tea for maximum tastiness. To try some tasty Atlanta BBQ, head over to the Heirloom Market BBQ for some mouth-watering Korean-inspired barbeque and top-of-the-line side dishes. For a killer burger joint with a variety of options, check out Grindhouse Killer. For a more upscale and chic atmosphere, visit Flip Burger Boutique. Either way you choose, you can't really go wrong.
Where to Have Fun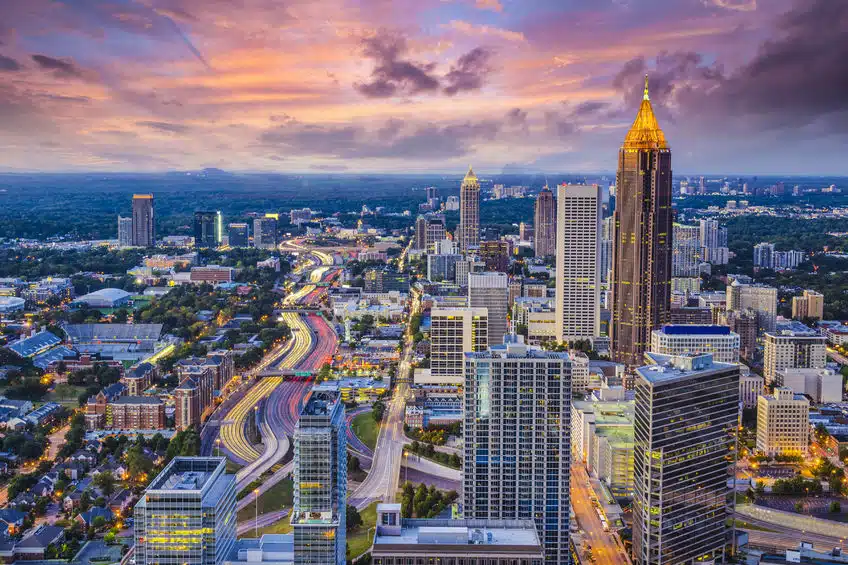 Atlanta is rich in culture, attractions, and innovative museums. Be sure to check out these amazing Atlanta attractions and marketplaces:
Visiting Atlanta isn't complete without stopping by some of the most historical Atlanta monuments, such as the Atlanta History Hotel. With "history" being its middle name, the historical site bleeds culture through its comprehensive exhibitions and mile stretch of beautiful trails, gardens, and residences.
Where to Stay During Your Atlanta Extended Stay
Extended stay hotels can provide accommodations for your short-term Atlanta stay. However, extended stay hotels charge 15-17% in taxes. Plus, at the end of the day, they are hotels. Instead of staying in a hotel, choose to stay in a corporate apartment in Atlanta. Corporate apartments are fully furnished apartments that are available for 30 days or more for short-term stays in Atlanta. Completely furnished and even including top amenities like a washer and dryer, corporate apartments are your home away from home.
Choose Corporate Housing in Atlanta During Your Stay
Whether you're planning a work trip to Atlanta or visiting Atlanta short term, don't live out of a suitcase. Instead, choose to stay in a short-term furnished apartment in Atlanta's top neighborhoods, like Midtown or Dunwoody. Our short-term apartments are fully furnished with one all-inclusive monthly bill.
If you're heading to Atlanta for an extended stay, choose to stay comfortably at a corporate apartment. We offer unique and custom options for corporate housing throughout the city of Atlanta, including the areas of Midtown and Dunwoody. Check out our Atlanta corporate housing location options below.
Our Corporate Housing Options in Atlanta: Which One's for You?
The Marq Eight: The Modern Choice
With the excitement of the notorious Perimeter Center right next-door, Dunwoody is the ideal location for busy professionals looking to enjoy a convenient and urban lifestyle. Our fully-furnished Atlanta apartments at the Marq Eight offer modern features, state-of-the-art amenities, spacious floor plans, oversized closets, resort style pool with cabana, outdoor living room with fire pit, espresso bar with WIFI, and more. Book your corporate lodging in Atlanta at the Marq Eight!
Savannah at Park Place: The Contemporary Choice
At Savannah at Park Place, experience the daily convenience of living right next to GA 400, I-285, the Dunwoody MARTA station, and the luxurious surrounding community of Dunwoody. Located in the urban but cozy suburb of Atlanta, these Atlanta fully-furnished apartments are conveniently located walking distance away from major shopping and dining establishments. Our fully-furnished Atlanta apartments at Savannah Park Place are newly-renovated, with spacious and exquisite features like granite countertops, crown molding, black appliances, crown molding, and more!
935M: The Urban Choice
Located in Midtown, our short-term rental location at 935 M offers urban-inspired lifestyle living with a contemporary style, expansive selections of modern studios, complete with washers/dryers, fully equipped kitchens, walk-in closets, swimming pool, picnic areas with grills, privacy entry gates, and much more.
Interested in renting Atlanta corporate housing for your stay? Contact us for more information, or call us today at (770) 766-3365!